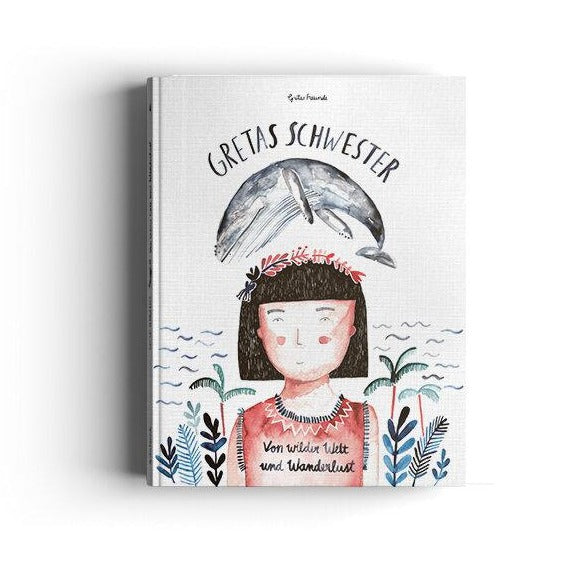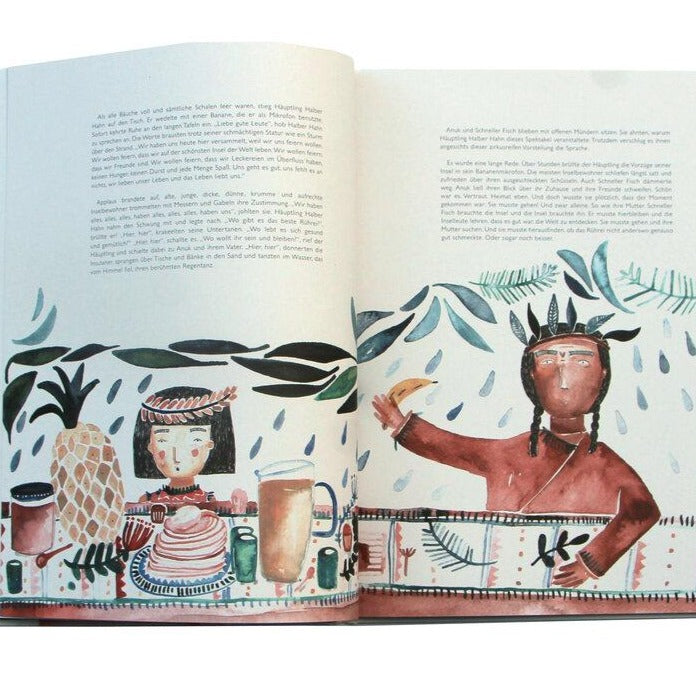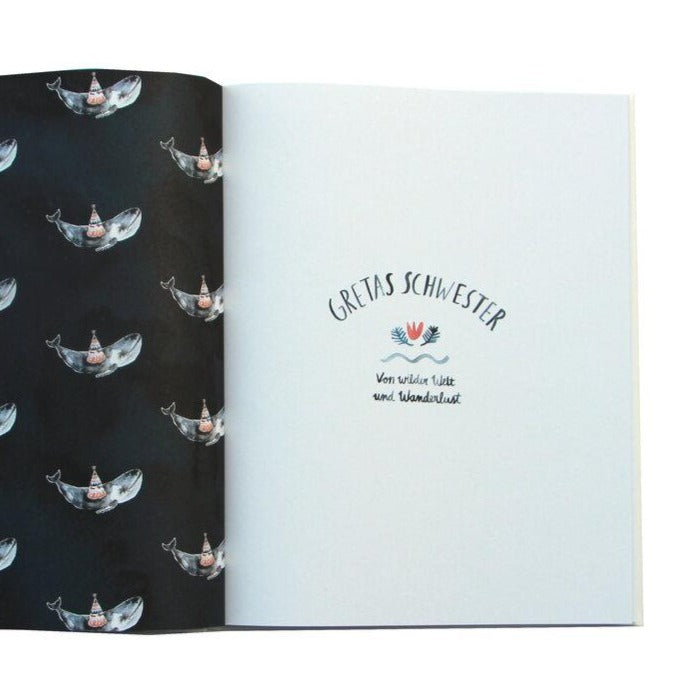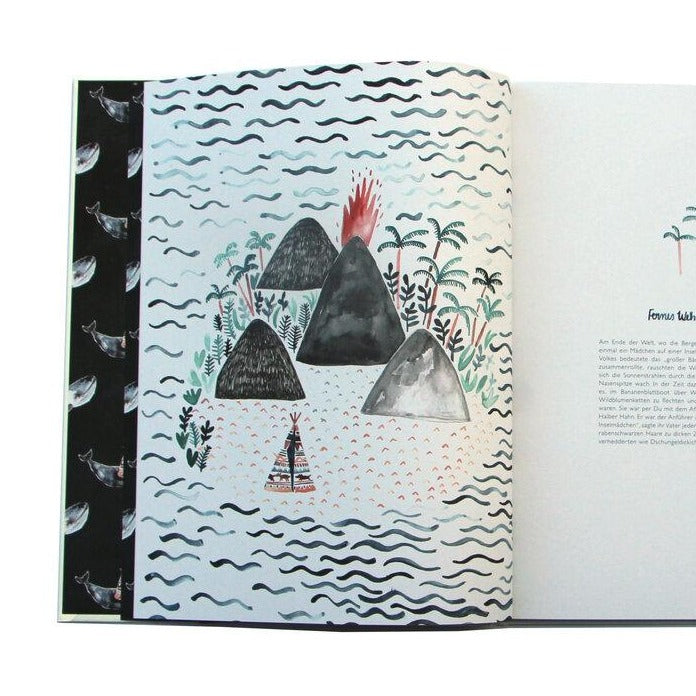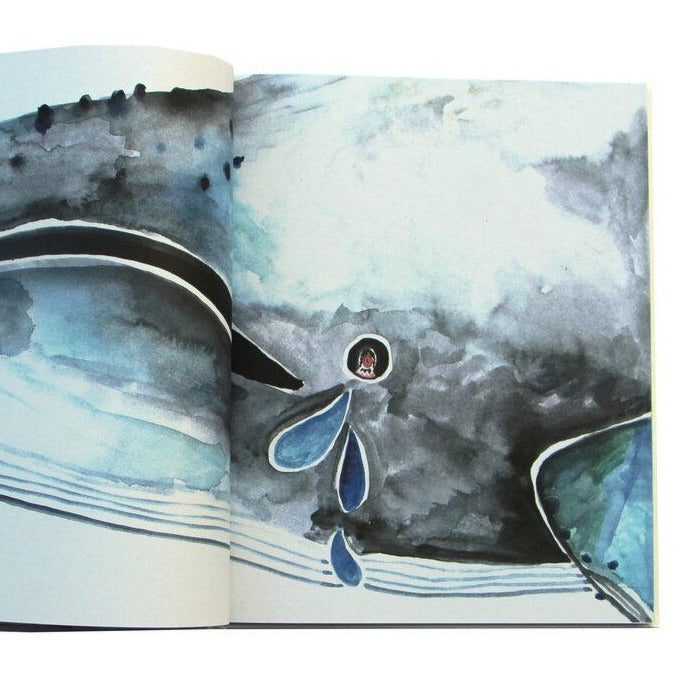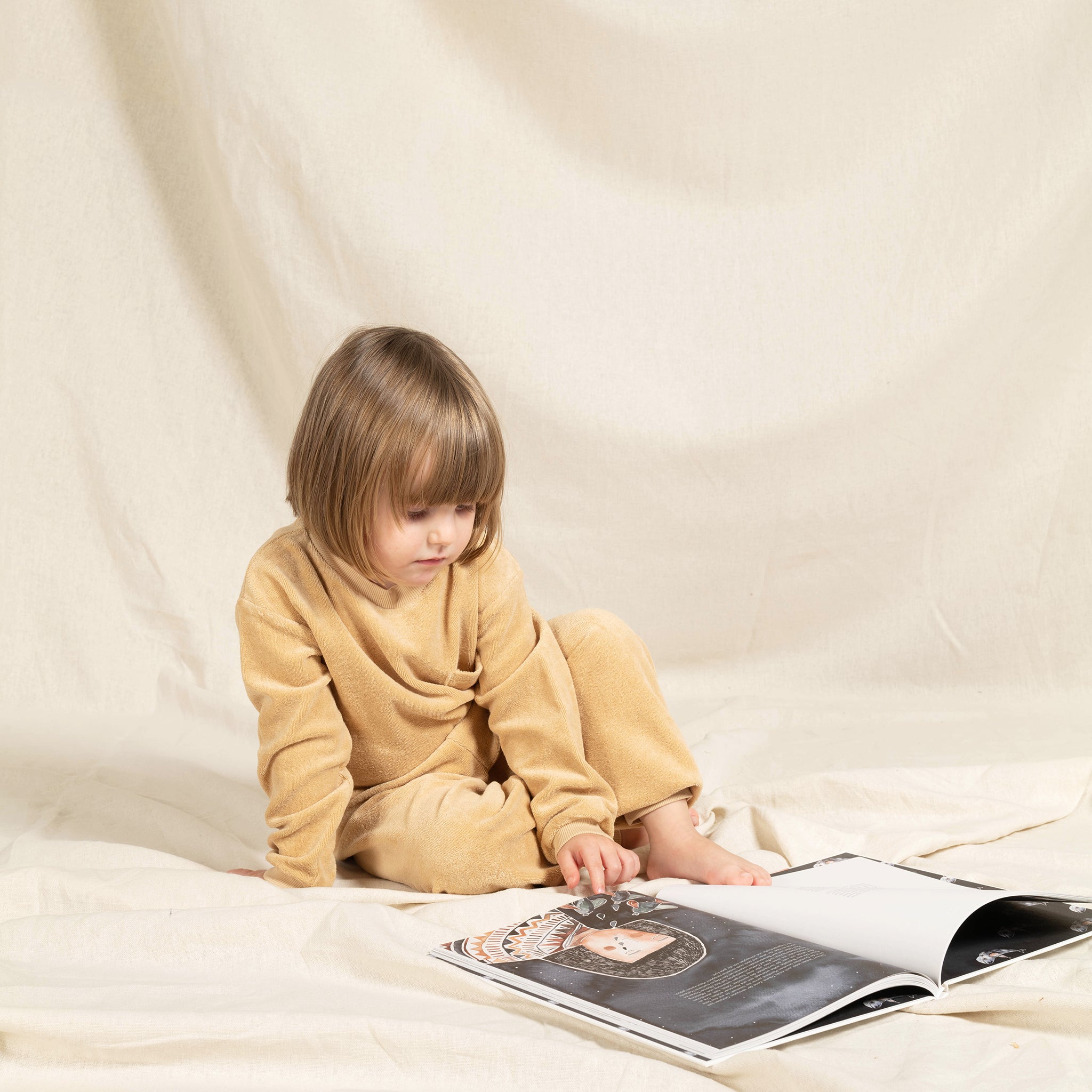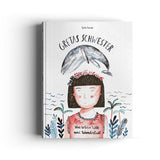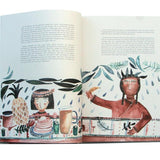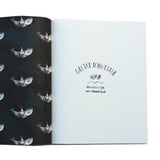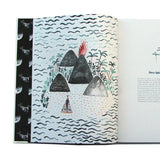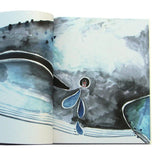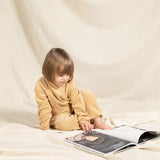 GRETAS SCHWESTER – WILD WORLD AND WANDERLUST - CHILDREN'S BOOK (IN GERMAN)
Overview
The whale Greta has lost her direction. One morning, shefinds herself stranded in front of Anuk's tent, on an island at the end of theworld. With the help of the Monkey King and his crew, Anuk saves Greta's life.In return, the whale promises to help Anuk find her mother, who had left hersmall home and family to discover the big world. Travelling on Greta's back,Anuk heads off into a big adventure. Chief Half-Rooster does everything in hispower to prevent her from setting off into the unknown - but Anuk teaches himthat scrambled eggs taste just as good elsewhere as they do at home. Or evenbetter.
A book about friendship, freedom and wanderlust, aboutcourage and the spirit of discovery, about family reunions and the colourfulfamilies. To read aloud and go on an adventure together. For travel enthusiastsfrom five to ten years old.

Materials
Format: 306x 236 mm
80 pages
Hardcover Publicationdate: 15.12.2016 / / 2nd edition5.11.2020
ISBN:978-3-00-055086-7
Idea andtext: Christine Weißenborn
Idea andillustrations: Sarah Neuendorf
Paper:Circleoffset 100 % recycled
Language:German
The salestax for this book is 7%.


aus hochwertigen Materialien gefertigt
---
GRETAS SCHWESTER – WILD WORLD AND WANDERLUST - CHILDREN'S BOOK (IN GERMAN)
weitere Informationen

Wir beraten dich

Falls du unsicher bist, welche Größe du wählen sollst oder irgendwelche Fragen hast, zögere nicht, uns zu kontaktieren. Wir unterstützen dich gerne!

Schreibe uns einfach eine Email an

hello@studiobumbuli.com

Liebevolle Verpackung

Deine Bestellung wird liebevoll von Hand in unserem Studio in Berlin verpackt. Wir setzen auf umweltfreundliche Materialien, wie FSC-zertifizierte Kartons, und achten darauf, sparsam mit Verpackungsmaterial umzugehen. Eine persönliche Karte gehört natürlich auch dazu.

Grüner Versand

Unser Versand innerhalb Deutschlands erfolgt klimaneutral mit DHL GoGreen zum Preis von pauschal 5,90€. Ab einem Bestellwert von 150€ ist der Versand kostenlos. Die Versandkosten werden automatisch im Warenkorb berechnet.
Über bumbuli
Alle unsere Modelle sind so konzipiert, dass sie jeden Tag getragen und von einem Kind an das nächste weitergegeben werden können